BeNaughty Review
BeNaughty is a casual dating site popular among singles and even those in relationships. It provides a platform for everyone to get sexually naughty. Users get to enjoy both online and in person encounters that are mostly for exploration purposes. It allows these consenting adults to get naughty with each other without fear of misunderstanding. BeNaughty has adopted a straightforward sexual approach, whereby users indicate their attraction by liking on one's profile.
The site has gained popularity among the younger generation although even some of the older ones are also there. The site is doing quite well. There are hundred thousands of new users signing in every day and with about a 100,000 active members weekly.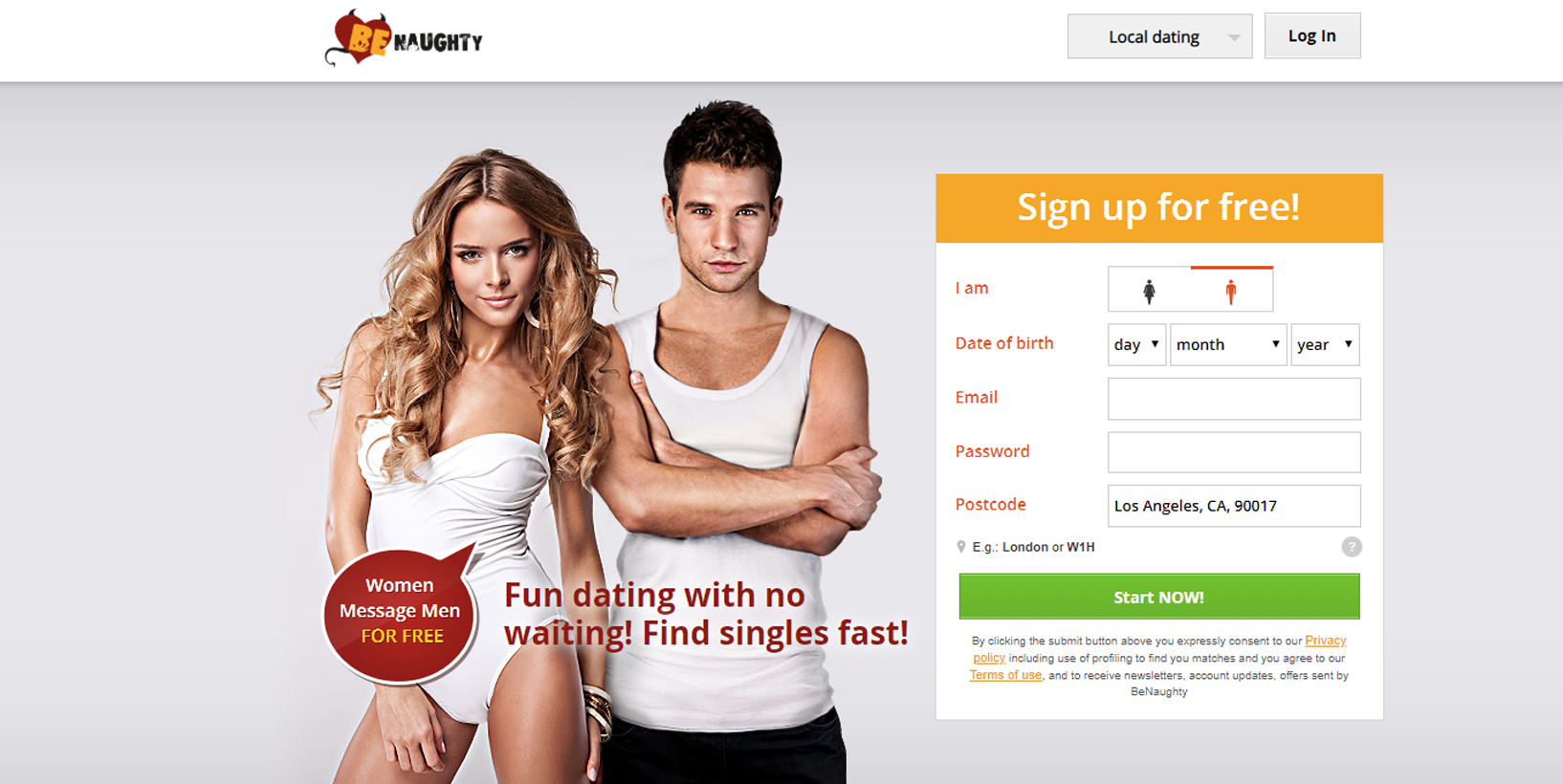 Sign up and charges
Users get to sign up on BeNaughty which is fast and direct, it only takes a few minutes to get a hold. The information required includes personal information like age, current location, gender, and an email address. Members are also prompted to have a profile photo uploaded that has to go under scrutiny. This is to verify its authenticity and ensure that it follows the set community guidelines.
The scrutiny helps curb fake profiles and usage of a single photo on multiple accounts. It also screens for obscene photos that would be regarded as explicit content.
There is a three day trial period at $0.99 per day for all users that need to access the premium features on the site. This is more advantageous since it gives users a glimpse of those special features that they may see necessary. For the premium membership that is paid through your credit card, members pay $27.30 per month, or a 3 months subscription that goes for $45.90 making it $15.30 per month. A 6 months subscription goes for $73.80 making it $12.30 per month.
Features available
On this free basic account, members get to mingle and get naughty with other users with the tones of features available. There are match suggestions, search features, messaging both customized and general texts. Chat room features are also available. Members can also see other members and even get notified those online at any particular minute. One can have a favorite list of all those they wish to add and have frequent chats.
The premium membership comes with added features such as improved security measures that ensure that your information and identity is confidential. This feature is kind of like a safe mode, where only a select number can send you messages.
Another special feature is the ability to advertise your account hence attracting more matches. On this membership level, you can be able to send texts that promote your account as well as flirt with matches.
Summary
BeNaughty offers a platform that is completely different from the mundane of many dating sites. It's there for anyone looking to meet up with other like-minded individuals who just want to get sexually naughty and have fun. The pricing and the features are quite friendly and together with the ease of use, anyone can surely sign up and experience the fun.