Saucydates Review
Saucydates is a UK-based adult dating and sex hookup sites. It has a catchy homepage with a sexy sweet female that makes anyone just horny by looking at it. It's therefore not a great site for anyone looking for a long term relationship. Although the homepage is good to go the rest of the site is not well designed. The site is mainly available in the Uk, the US, Canada, Australia, New Zealand, India and South Africa.
Saucydates claims to be the world's leading adult sex website, but it seems the truth is no. The user database is lower compare to the other adult dating sites we have reviewed. Thus you can envisage less active online members on their site. It blends a lot of features to make it easy for members to start their sexual exploration from the moment you sign up. Saucydates is a site for everyone whether gay, bisexual, lesbian, transgender, straight or swingers. Saucydates intend to brand its self as a unique site that helps create a community of sexually positive individuals.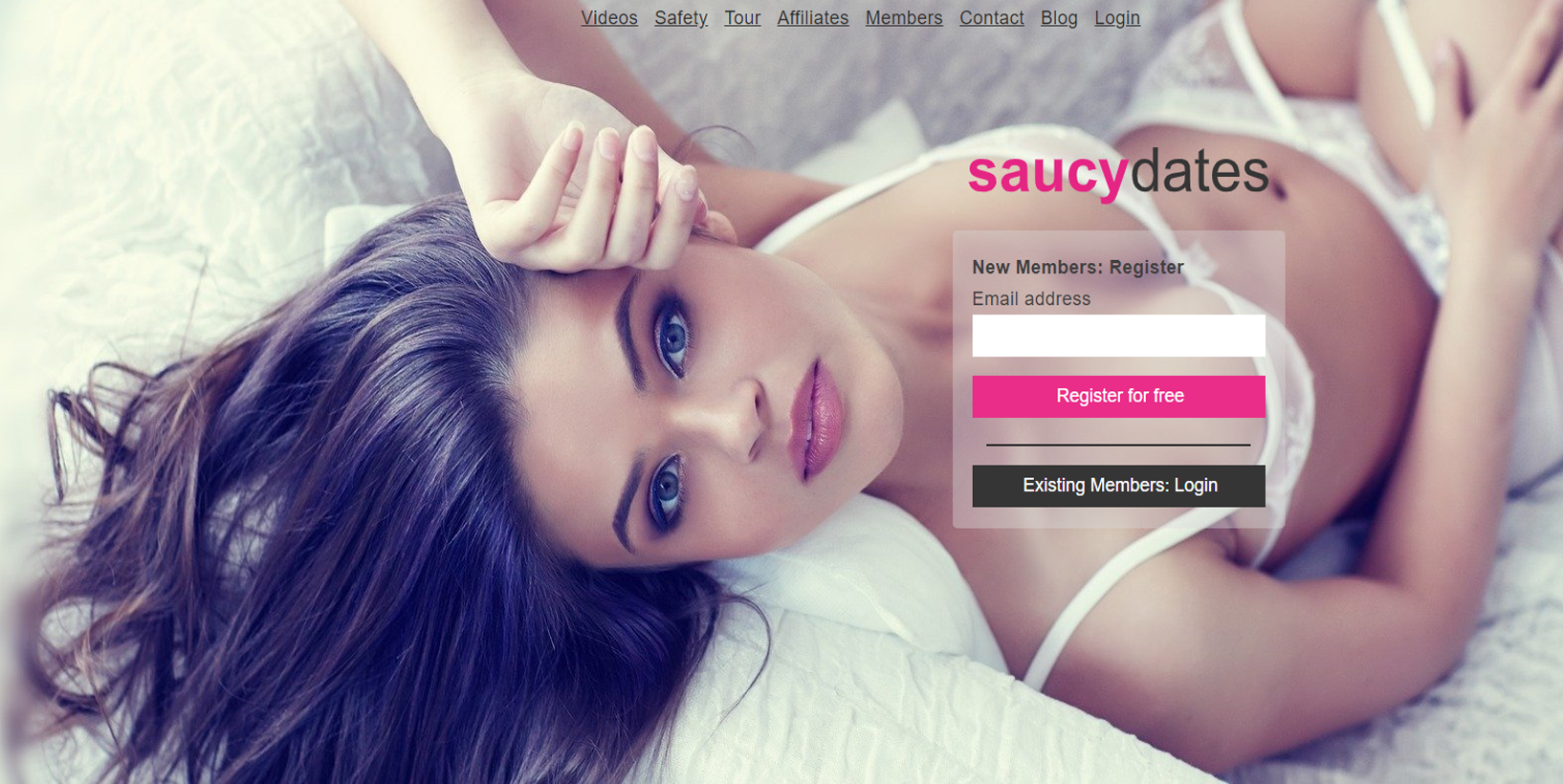 Sign up and charges
It takes roughly one minute to complete signing up for a free account on SaucyDates as it follows a few steps by step procedures that include giving some basic information. You must also indicate who you want to meet on the site, either single or even as a couple. With a valid email address and a username, SaucyDates does not require you to give a brief description of yourself in the bio segment together with some sort of introductory greetings.
It is free of charge to register as a member on SaucyDates, but somehow they want you to choose a sponsor. That's maybe the reason why a lot sites consider it as a total waste of time to be on the site.
Features available
The site has some of the basic features that a normal dating site has, such as instant messaging, profile browse and search. The search function is quite easy and simple. By that, we don't say it in a positive tune. It's too simple to filter any real possible matches. And the ads on their site are also something annoying.
The functions on the SaucyDates site are actually not working that well due to the lack of a huge member database and lack of female members.
Summary
Just like we have evaluated above, SaucyDates does not seem to work well for find a sex personals. And many reviews thought it as a completely waste of time. Without a large member based and a great male to female ratio, SaucyDates falls into the category that it's the site we don't want to recommend to our readers. Save your time and choose the others.