Pure Dating Review
Pure is firstly known as a hookup app mostly for casual dates that is on its own level. And now it is also available on the desktop. It is unique in many ways and unlike other dating sites; this app gives users a one-hour time frame to get a hookup. On this app, member's profile only lasts for an hour. Within the hour, matches within close proximity can chat each other up and plan for a date. After the 60 minutes the profiles self deletes itself from the app.
Pure dating app has received accolades for its high levels of security and privacy. Since no one can access your information after the profile has gone. Members enjoy the anonymity and the speedy ways they get hookups on this app. The comfort and assurance that come with using the app make casual dating a thrilling experience that even the introverts and the shy individual can utilize.
It was started in 2012 and has continuously gained popularity making millions of hookups and matching since its inception.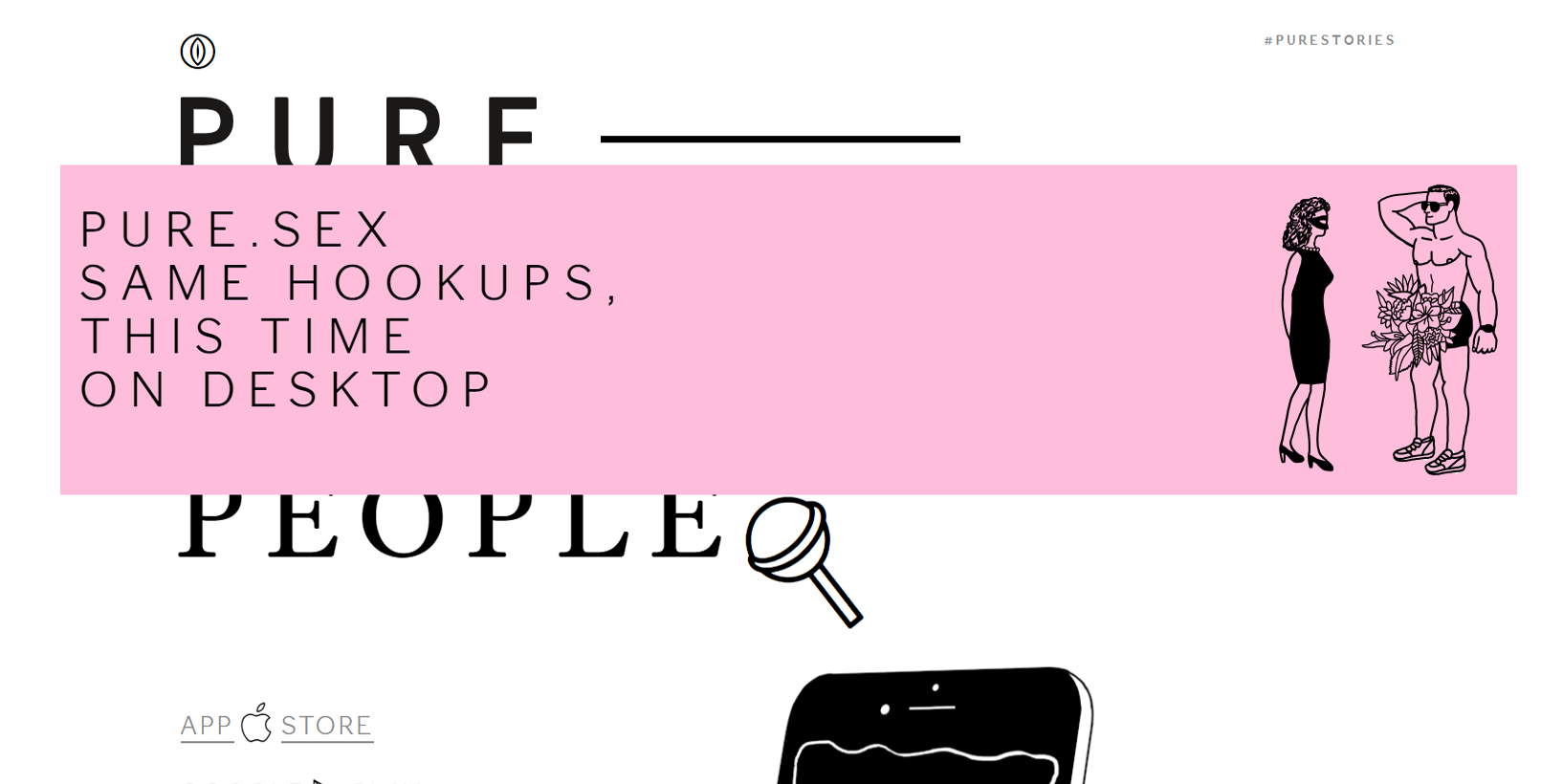 Sign up and charges
You sign up through the app which is simple and straightforward since it is a casual hookup site, you only require basic information. You fill your gender, sexual orientation and profile photo of yourself and allow the app to locate your location using your phone GPS.
Upon completion of these steps, there is a 7 days free-trial period where you can still find matches. Your may need to offer your credit card information while you are registering for this free basic account.
There are premium subscriptions for those that require extra services and they have friendly charges. For example, a weekly subscription goes for $10.95
Features available
The site is available via app for both Android and iOS devices and available through desktop as well. One of the extraordinary features on the app is the self-timing profile that will self-destruct after one hour. It maintains anonymity and assures privacy to users.
The geo-location matching features are helpful in making sure that the 60 minutes window given are maximized by allowing active members within a 50km radius to link up. This is a positive thing when it comes to casual dating since it takes away the hustle as it creates an environment where matches are almost available.
The app has easy to understand communication tools such as you can click either interested or not interested in profiles of those you like or do not like respectively. When interests are mutual users can start to communicate in order to make arrangements before the time elapses.
Summary
Pure app offers an experience like no other. Both young and old have used the app to find hookup without the fear of exposing oneself. Some have argued that the lack of detailed profiles denies some people to showcase their real personality. However, casual dating is a NSA kind of arrangement, thus anonymity is of great essences especially when you do not meet this person again. The app is simple to use and navigate through to find a match and to set up your profile. It makes casual dating fun, private and adventurous.