OnlineBootyCall Review
Onlinebootycall is a casual hookup site that connects local matches for casual encounters such as a one night stand and generally booty calls. It is easy to find all sorts of preferences on the site starting from the young college girls to cougars for all the men. And it is also for the ladies they get to have fun with men that they desire. The mere fact that Onlinebootycall connects local mates makes it a sure way of getting a chance.
The site has been running for long as it was launched in 2003 giving it time to perfect the art of facilitating casual connections. It is famous for its booty call commandments that are available upon signing up. Safety and other essential measures that matter in casual dating have been taken care of. Although we can not rule out the possibility of a few fake profiles on the site.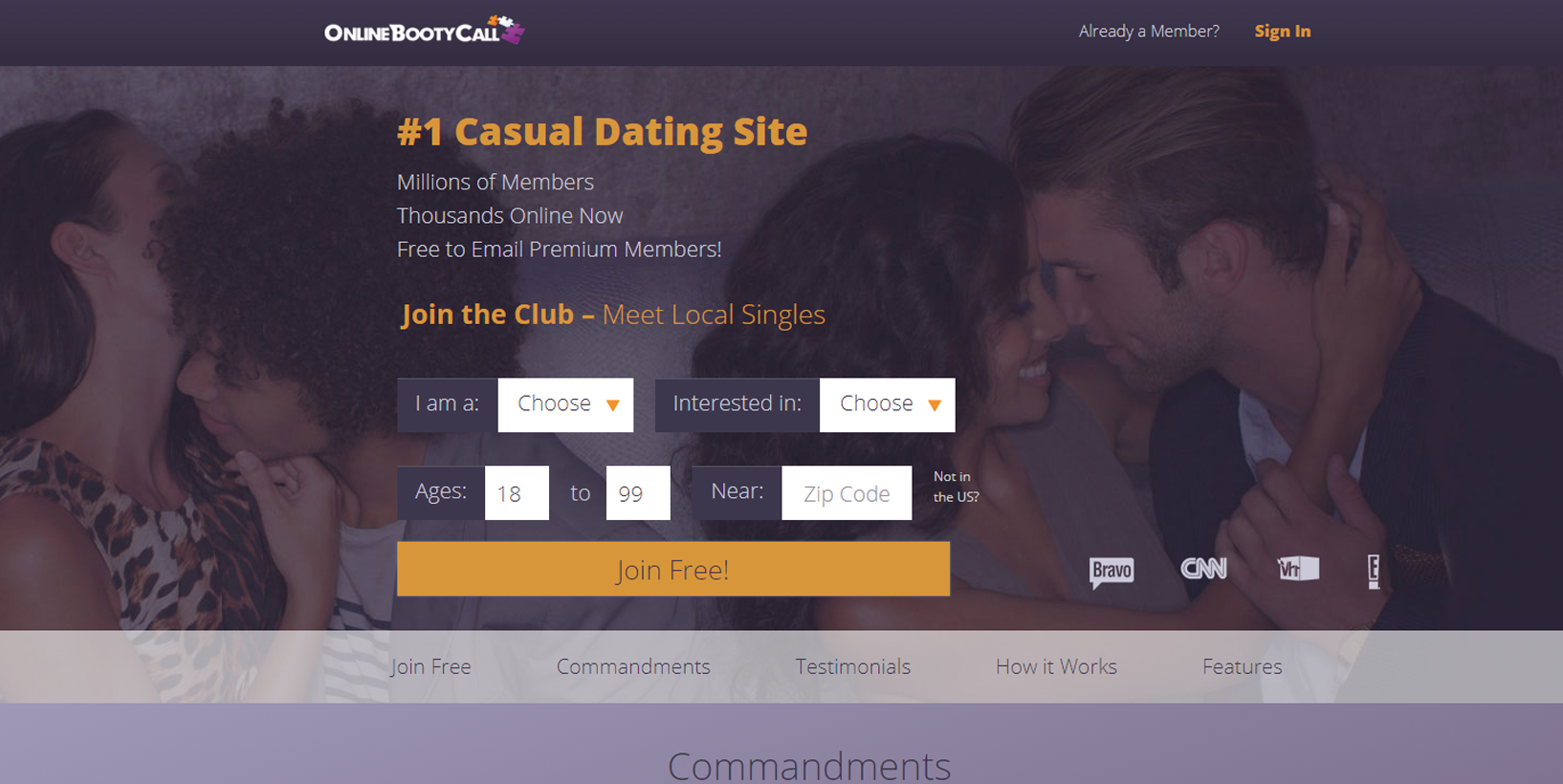 Sign up and charges
To sign up on the site you need to follow the step by step on screen instruction, where they only require you to give little basic information. This is because being a casual sex site; no one is really interested in your autobiography instead they just want to get laid. You only need to fill out your email address, your age, gender and what you looking for on the site. Once you are logged in you can start to enjoy some of the Onlinebootycall free features.
During sign up, a photo upload is mandatory. And it has to go through a verification process to ascertain certain aspects such as its authenticity and decency.
To be able to access the Onlinebootycall unlimited features, you have to make a premium subscription. The charges are fair and can be made through credit card, money order, and debit cards. They vary depending on the duration of subscription and they can also be revised from time to time. The latest rating goes at $19.99 per month, $29.99 for a 3 months subscription and $59.99 for a 12 months subscription.
Features available
With a free basic membership account, you can still have fun and find a match with ease. On this account, you get to enjoy features such as uploading customizing your profile picture, viewing profiles, sending and receiving emails from users and accessing search tools.
Other features that are key on Onlinebootycall include Ability to know who is online and connect with them through instant messaging. This helps in creating real-time and quick hookups.
You also get to have a list of those users that are rated highly to message them through a feature know as featured profiles.
Viewing explicit and private profiles and photo uploads is another provision feature under the premium plan.
There is the get lucky option where you get matches automatically without going through the search engines to find them.
Summary
Onlinebootycall has some of the greatest features and easy user interactions. It is also cheap in terms of subscription making it a to-go site for casual affairs. On the other hand, though, it lugs in a few areas such as it has a poor theme design. And the profiles are very superficial. However, anyone looking to just get laid can give the site a try. You may have the luck to meet someone local making it all quick to get results.