Sniffies – The Map-based m4m Gay Hookup Website
Nowadays, gay dating is not something new to us anymore. And there are some popular gay dating apps such as Grindr, sniffies, just to name a few. Since Grindr has been launched for quite a long time like more than 10 years, many people in this field are familiar with this app. As for Sniffies, it is a relatively new site that launched in recent couple of years for curious guys. Let's check out what makes these two platforms different from each other.
What is Sniffies?
As we mentioned in the previous paragraph, Sniffies is a map-based, modern hookup app for guys. Sniffies and grindr, both as the gay dating platforms, what makes them different from each other? In other words, why the new Sniffies website grows fast despite there is already one successful gay dating platform online.
Use anonymously?
On the about page of Sniffies website, it claims that it is free to use and you don't even need an account. That's to say, you can use it as anonymous as you want it to be. On the homepage of it, there is no other text content but the login area with only two options – Use anonymously or login. If you are a first time user and do not wish to use it anonymously, it will guide you to create your new account after you click on login. My first impression is that it has a very simple and straight forward design style which is pretty good.
Sniffies map
Secondly, different from Grindr, Sniffies offers map-based meetups for guys. They have provided cutting-edge features and tools to make it easy and quick for guys to meet and hookup. They claim that they update their map in real time. The map would show you nearby guys, active groups and popular meeting spots. Your privacy is also their priority. Though they are map based, but they would never show your exact location. They would use just a pseudo-location to protect your privacy.
Allow nudity
While you can download Grindr app in the app store, you can not see sniffies in the either ios or android store. That's because they would allow nudity in their members' profile photo. This is usually not allowed by normal dating sites.
LivePlay
They also launched a new feature called LivePlay which allow members to video chat with other guys anytime and anywhere. And believe me, it is a great way for interactive with your ideal partner.
Still Curious? Another exciting website for you to explore the wild fun…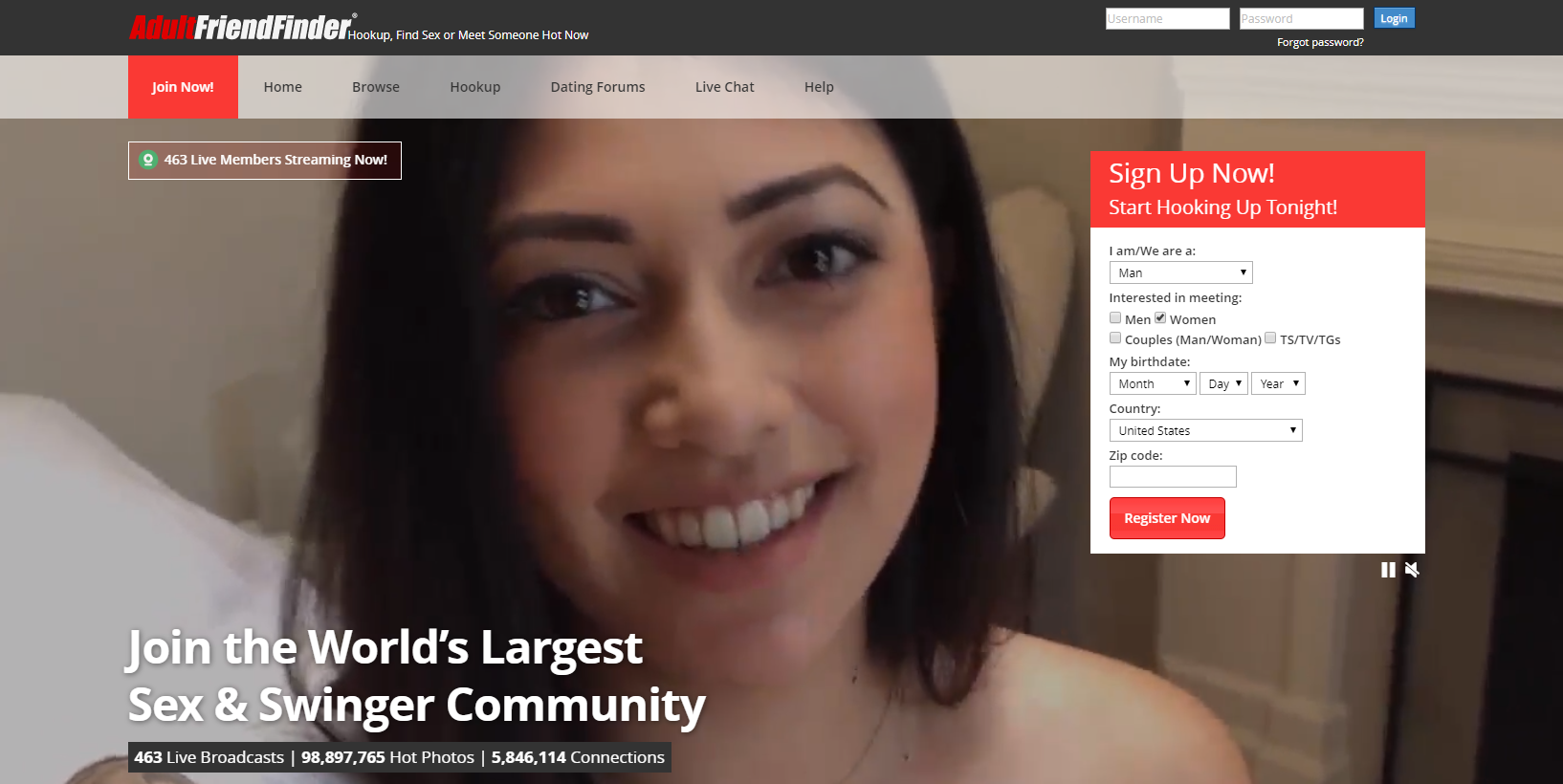 Yes, we know that. As a curious people, you may have more wild dreams far beyond just gay fun. And there is a great option for you if you fall into this category. AdultFriendFinder – offers a much wider selection for adult dating fun. They are open to all kinky adult people who are open-mineded and fun loving. Of course, gay dating is also included on AdultFriendFinder as just one of their categories. Other than gay and lesbian dating, there are far more options such as swingers looking for a third for threesome fun; The fetish lovers seeking for BDSM fun; The lonely housewifes seeking for some NSA fun… You can find nearly anything you dream of on this huge site.
Not only by category, but you can also search for the possible partner by their body type like bbw, curvy and more. It's the world's largest casual sex dating site with a lot fantastic features build on their site. From group chat, instant private message to live video cam chat with hot candidates, you can fully enjoy the exciting moments by interacting with them. You may get the lifetime unforgettable experiences on the site like sexting and more. It works more than a sex dating sites, but also a sex community for all the like-mined people. You can see blogs that other members share in the community about their sex experience on the site. If you are curious, you can check the detailed reviews of AdultFriendFinder and signup as a member to explore more wild fun.